Shades Of A 021
on
April 1, 2013
at
10:35 am
I'm off to Norway tomorrow so no page updates and livestreams until the 11th! I've got some filler art to put up for you guys instead of updates which I hope you'll enjoy.
I've received the first ever shades fan art!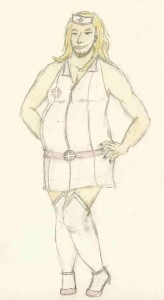 I need to sort out a fan art section, but if you want to send me anything I'll post it up in the news in the meantime. My email address is Tab@khaoskomix.com.