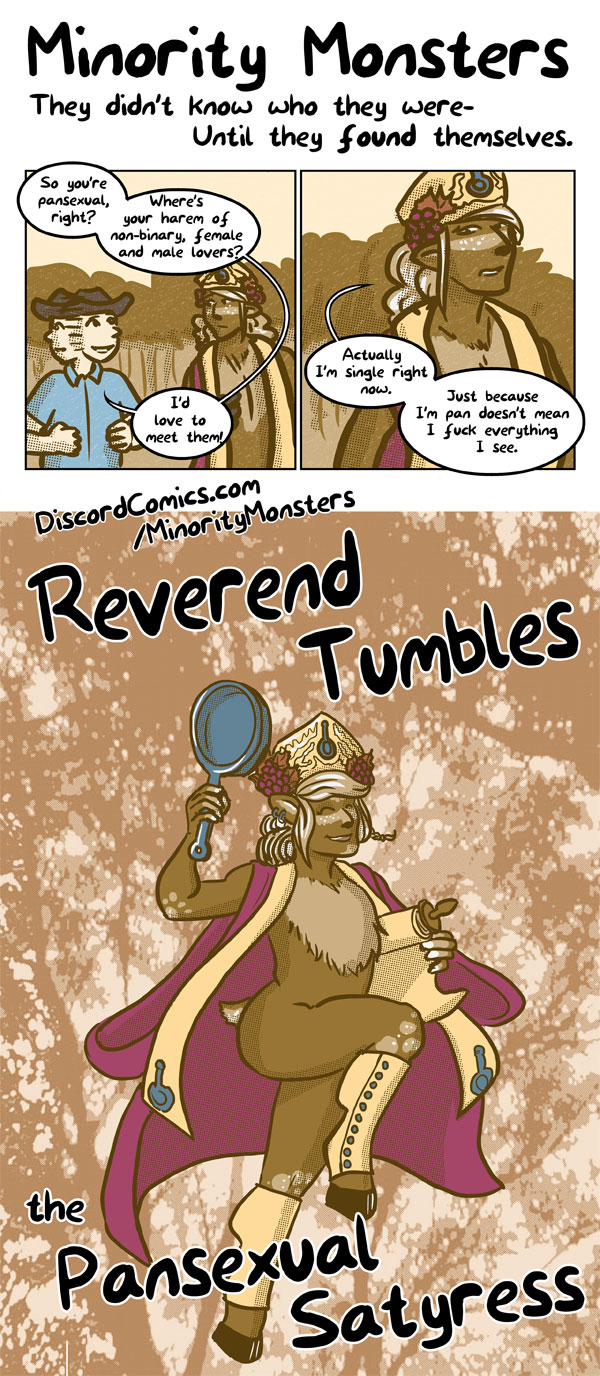 Baroness Camp Von Glamour the Lesbian Harpy is the next monster I'm doing, but I realised you guys were right and I hadn't used the pansexual comic to address common misconceptions about pansexuality.
After several minutes of standing and appreciating the view Fred realised he had been very rude and not asked Reverend Tumbles invasive questions about her sexuality.
"So you're pansexual right?" he asked while scanning the forest for other woodfolk. "Where's your harem of non-binary, female and male lovers? I'd love to meet them!" he added, keen to expand his knowledge.
"Actually I'm single right now." The Reverend intoned, face attesting that she had heard this question many times before. "Just because I'm pan doesn't mean I fuck everything I see."
And the flamboyant forest was silent in reverence of the truth reverberating through it, and all was good.
The End.