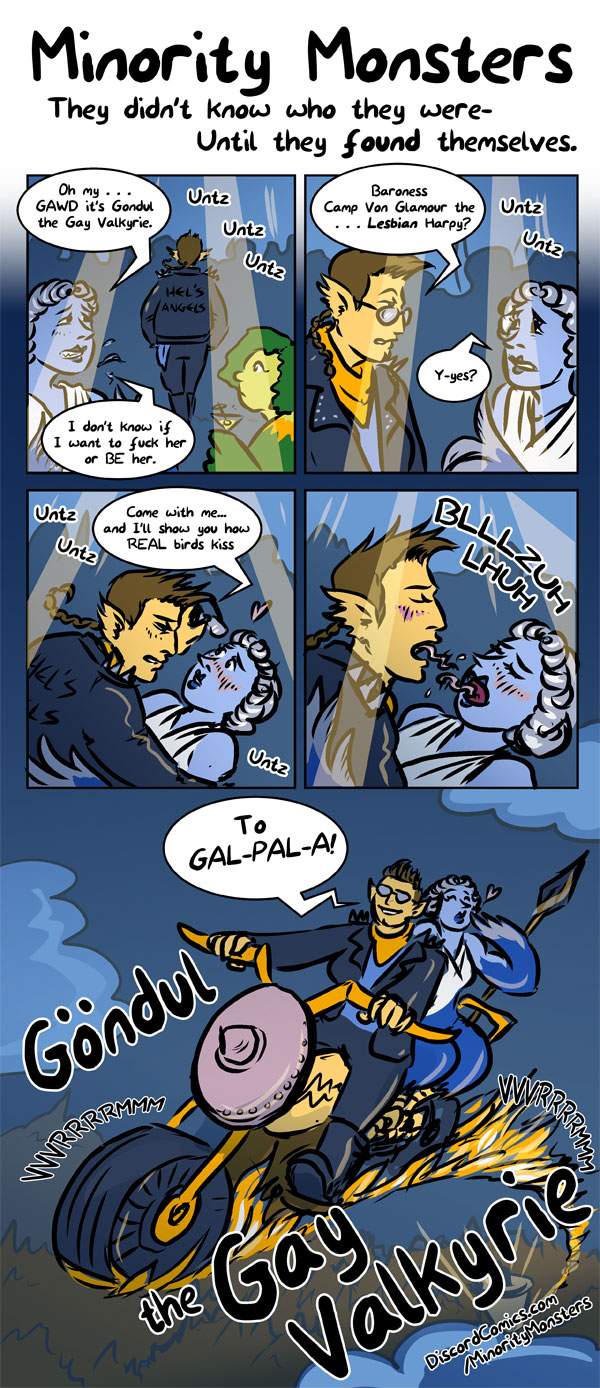 Happy May everyone! I've wanted to do a Gay Valkyrie for a while, then I saw a tumblr post joking that when lesbians die they go to Gal-pal-a… and this comic was born. This comic features Baroness Camp Von Glamour the Lesbian Harpy and a cameo from Dame Sonatina the Aromantic Siren.
(Gondul means 'Wand Wielder' which I felt appropriate. Her wand is probably magic though)
Poor Dame Sonatina has been left all alone though- which other monster would you like to make friends with her?