After Khaos comes Discord!
Discord is the home to all the LGBT* and Queer adult and teen comics in the Khaos universe, as well as Shades of A, Minority Monsters and the currently updating Sir, Butler and Boy (AKA Gay Buttlers)
Brand new! Updates Mon & Wed, a kinky story about three men and the roles they play. Mainly just victorian smut, nothing explicit but everything implied.

Polyamoury, Roleplay, Power imbalances, Sadomasocism and Heavy Homoeroticism. 

Recently finished! 220 page story about Anwar, a guy who identifies as Asexual being dragged to a kink night by his best friend JD.

Asexuality, Genderfluidity, BDSM, Romance and much, much more. 

Currently updating! Monthly gag strip about different gender and sexualities where readers vote on the next monster.

LGBT humour, sarcasm, hard truths and fat unicorns.

Tab's first comic- a coming of age queer romance epic over 500 pages telling the stories of 8 teenagers. 

Lesbian, Gay, Bisexual and Transgender main characters. Deals with homophobia, transphobia and sexual abuse.
Tear Jerker!
FAQ
When do you update?
What do you use to draw the comics?
Can I commission you?
Do you Ship internationally?
Can I meet you?
But who is Tab?
When do you update?
I update twice a week on Monday and Wednesday, but three times a week over on Patreon! Minority Monsters I do once a month, I need time to sort out the voting then finalise the monster design.
What do you use to draw the comics?
I started off drawing Khaos in flash over a pencil sketch, then moved on to Photoshop, then finally Manga studio using a wacom tablet. After the success of the Khaos Komix kickstarter I bought a Cintiq screen, which I then used for all of Shades of A and Minority Monsters. Since starting Gay buttlers I've gone back to inking traditionally on A3 card which makes beautiful, beautiful pages.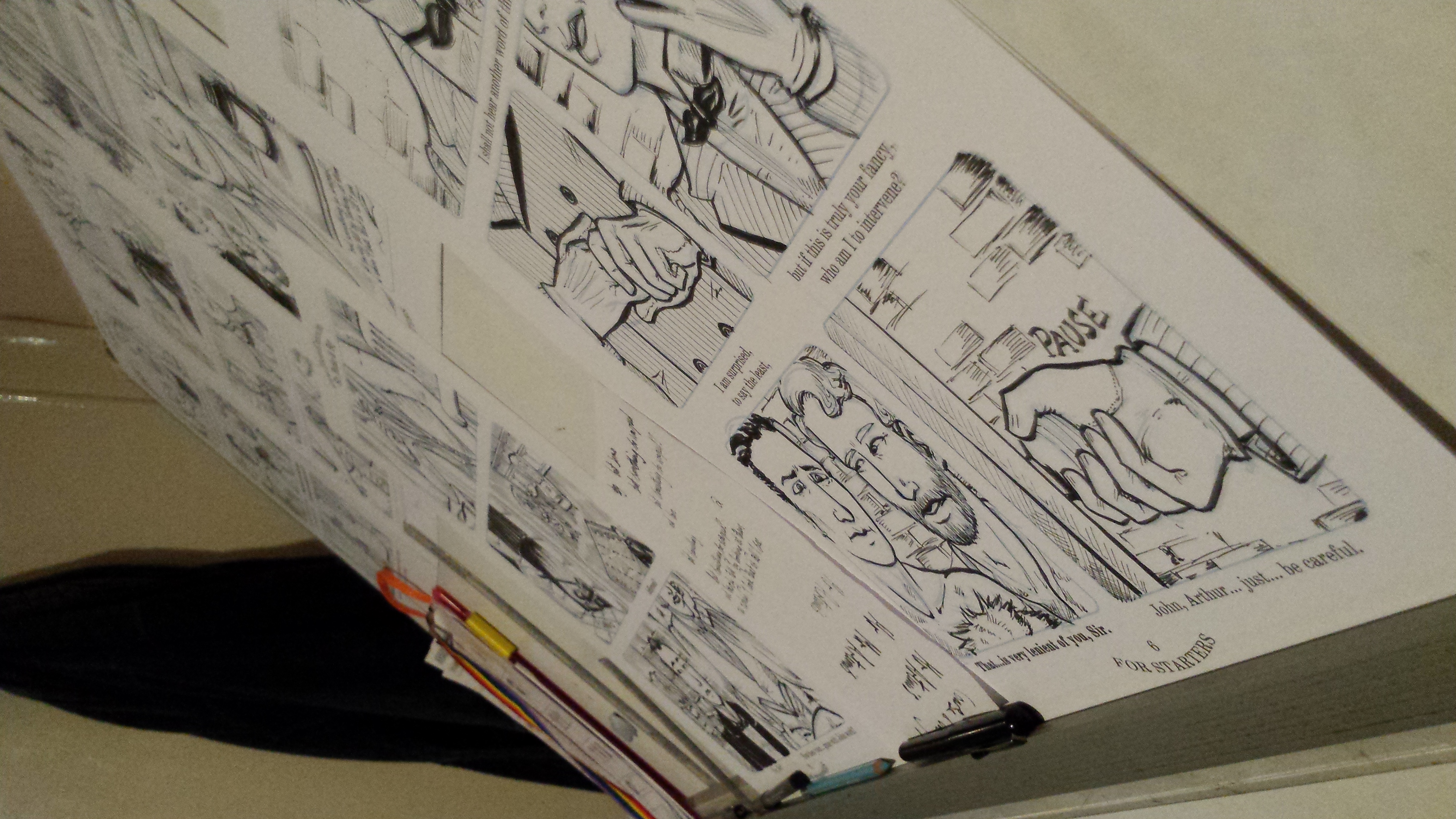 Can I commission you?
You sure can! From smutty character art to colour portraits- check out my commission info here. 
I live outside of England, can I buy in your store?
Yep! I ship to all over the world via airmail! International orders should take no more than 2 weeks to arrive and shipping is calculated automatically by the checkout. Shipping includes the amazing Tab insurance- if your order gets lost in the post, I'll refund you the money or ship you out a new item.
Can I meet you?
I love meeting people! I attend a bunch of events all over the UK, and even make it out to Norway, Ireland and the USA sometimes. Check out my convention schedule here.
But who is Tab?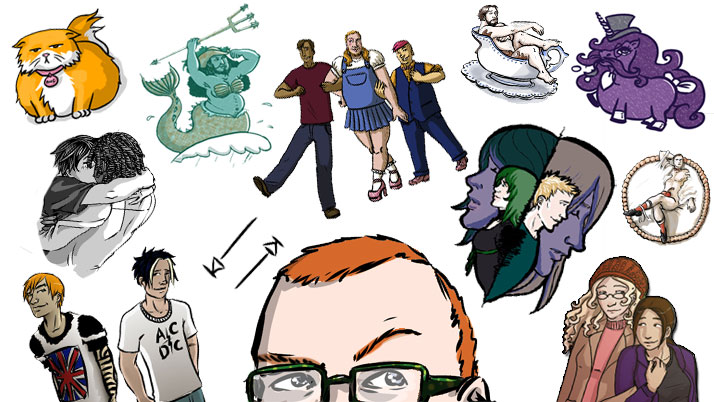 My full name is Mr Tab Artemis Kimpton, which is not short for anything but could stand for 'totally awesome bloke' I guess.
I'm a full time costume maker and comic writer. You can find my costume stuff at www.khaoskostumes.com.
I live in Manchester (England), I was born in 1990 and I write comics because I feel that if you're fed up of stereotypes being terrible in media you should start writing your own media. I started putting comics on the internet in 2006 and haven't stopped since.
Please feel free to drop me an email, I appreciate your thoughts on my comics as well as fan art, fan fic and fan anything! Hearing from you brightens day.
Send Tab an email: Tab@khaoskomix.com
Or follow here: